Racesquare Utrecht is located in The Wall along the A2. Will you challenge your friends or colleagues? Ready to drive an entire F1 weekend? Come race with us! Choose from the most beautiful Formula 1 circuits, compete together on the track, show off your skills and extinguish a fire with a beer at our bar. Winning feels best at Racesquare Utrecht!
Ready for Battle?
Groups up to 300 people
60 Sims
FOOD COURT
Board room
CHOOSE YOUR ULTIMATE RACE EXPERIENCE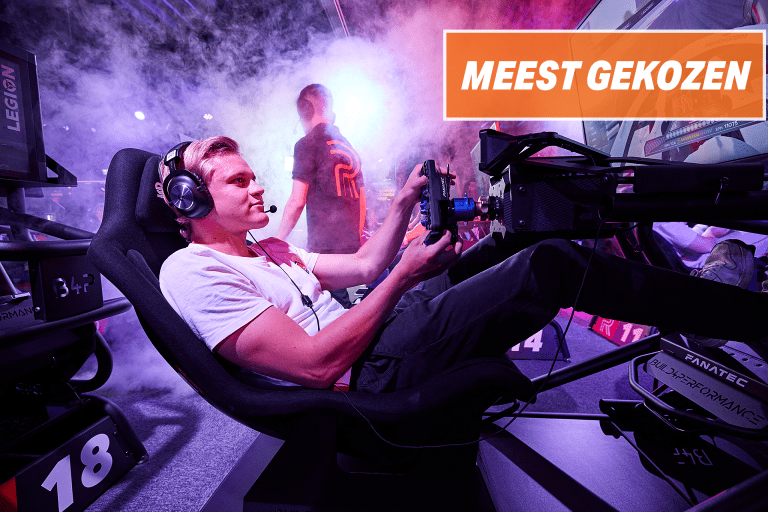 RACE EXPERIENCE
1 HOUR | € 25,-
DRIVE A FULL GP WEEKEND IN 1 HOUR
FREE PRACTICE, QUALIFICATION AND RACE
3 RACE LEVELS: SOFT, MEDIUM AND HARD
ALL F1 TRACKS
Duration: 1 HOUR
Price: € 25,-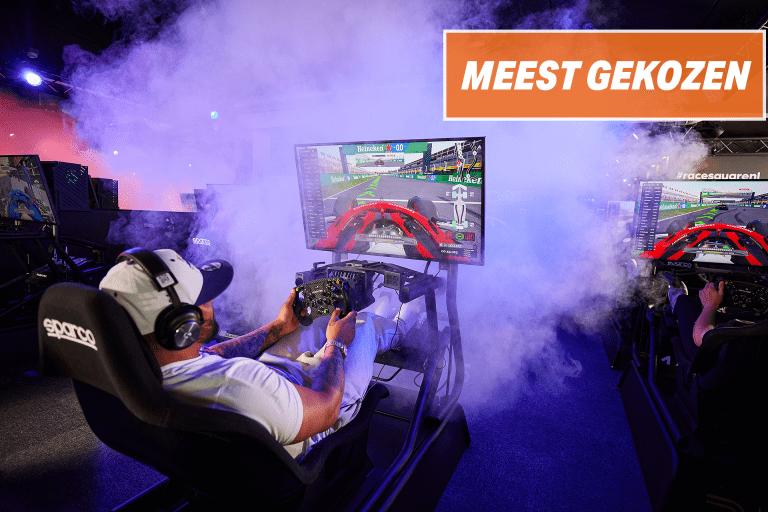 SILVER DEAL
MOST POPULAR | € 60,-
WELCOME DRINK
DRIVERS BRIEFING
RACE (1 HOUR)
PODIUM CEREMONY
DRINK WITH SNACKS
INCLUDES BEVERAGE DEAL (BEER, WINE AND SOFT DRINKS)
Duration: 2 HOURS
Price: € 60,-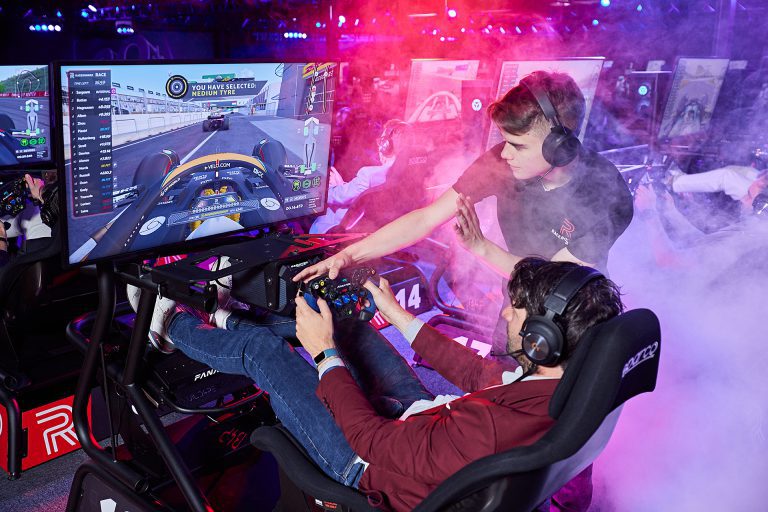 30 MINUTE RACE
30 MINUTES | € 14,-
Drive a GP-weekend in 30 minutes
Free Practice, Qualification and Race
1 racelevel: Soft (beginners)
3 tracks: The Netherlands, Austria and Italy
Duration: 30 MINUTES
Price: € 14,-
Race Experience
Take part in a Formula 1 race at Racesquare Utrecht. Take a seat in our high-end simulators, which are specifically designed to give the full F1 experience. Are you coming alone, together or as a group? At Racesquare Utrecht, you can reserve one seat, several or an entire grid to get your very own race square.
At your own level
At Racesquare, we take everyone into account. For example, you can choose the type of race depending on your group. We have the soft race for beginners, the medium race for drivers who are familiar with simulation racing and the hard race for the real experts. Besides difficulty, the races also differ in experience. For example, during a medium or hard race there is a chance of rain, while during a soft race the sun often shines. Do you prefer not to switch gears yourself? We've got you covered!
Formula 1 Race
How tempting is it to accelerate on that excruciatingly slow A2? On our tracks, it's possible! Lights on. Lights out. Away you go! You and your friends or colleagues can go full throttle through the corners of any Formula 1 circuit. Want to take revenge? This is possible on the track or at the bar! Losing is not an option.
Visitors information
Opening Hours:
Tuesday-Friday from 12:00 – 23:00
Saturday-Sunday from 10:00 – 23:00
(We are open on Mondays during the holidays)
Address:
Hertogswetering 171a
3543 AS Utrecht
Phone: 0851304333
Email: utrecht@racesquare.nl