BUSINESS EVENT
Book the ultimate Formula 1 business event in the Netherlands now! Combine your visit with a meeting, lunch, dinner, drinks or a Masterclass. Contact us using the form below to discuss the possibilities.You can also reach us during office hours at +31851306333
Groups up to 250 people
Activity for everyone
Boardroom and presentation square
Catering square and kitchen
Get in touch
Fill in this form to receive a quote for your business event. You can also reach us during office hours via +31851306333
Get into top gear at Racesquare
Discover the competitive side of your colleagues during your visit to Racesquare. Do you want to challenge your colleagues to an unforgettable time? Look no further! Step into the shoes of your favorite Formula 1 driver and race against 19 others on the most beautiful circuits around the world. Let the smoke, lights and racing sounds carry you away and use all your adrenaline to tear up the racetrack. Will you be the first to cross the finish line? Will you knock everyone off the track? Or will you get overtaken right before the finish-line? Challenge yourself and prove that you are the fastest on the track. Let's face it: your colleagues look best in your rearview mirror.
Compete with your colleagues on the racetrack
At Racesquare we use high-end simulators to give the most realistic race experience. They are equipped with the latest technologies to provide the most accurate race experience. We simulate an entire Formula 1 race weekend! It starts with a training to get you comfortable. Then you'll try to set the fastest time during qualifying to fight for the best results during the race. You can complete your experience by choosing an upgrade. Combine your race with a delicious dinner or drinks.
Upgrade your EVENT
Do you want to upgrade your business event? Then visit us and step into our high-end simulators. You'll experience the thrill of a full F1 weekend, from free practice to the race. Combine your race with a dinner or drinks.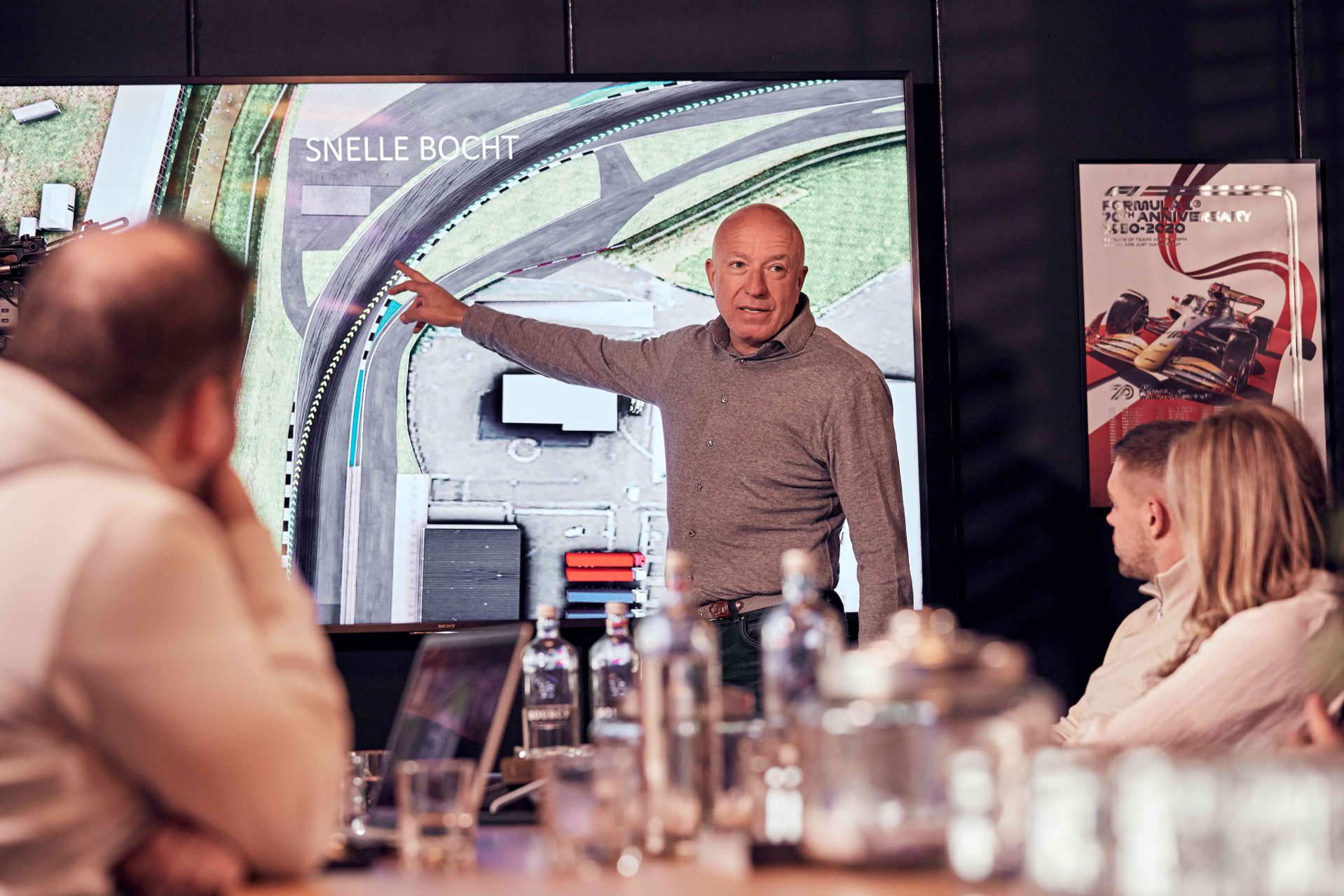 A BUSINESS EVENT for everyone
Everyone is welcome at Racesquare, whether you are an F1 fanatic or not. Reserve multiple seats or choose to reserve an entire grid and get your own race square. Our different races are suitable for all levels, we've got something for everyone so that everyone can enjoy an unforgettable experience.
Book your EVENT now!
Want one of our deals? Book the ultimate business event directly via the deals link. If you want to book a race, please use the button below. For larger groups or special wishes, such as using the boardroom, having a guest speaker such as Tom Coronel or reserving the entire location, we recommend that you complete the form above or give us a call during office hours at +31851306333.