Privacy
Policy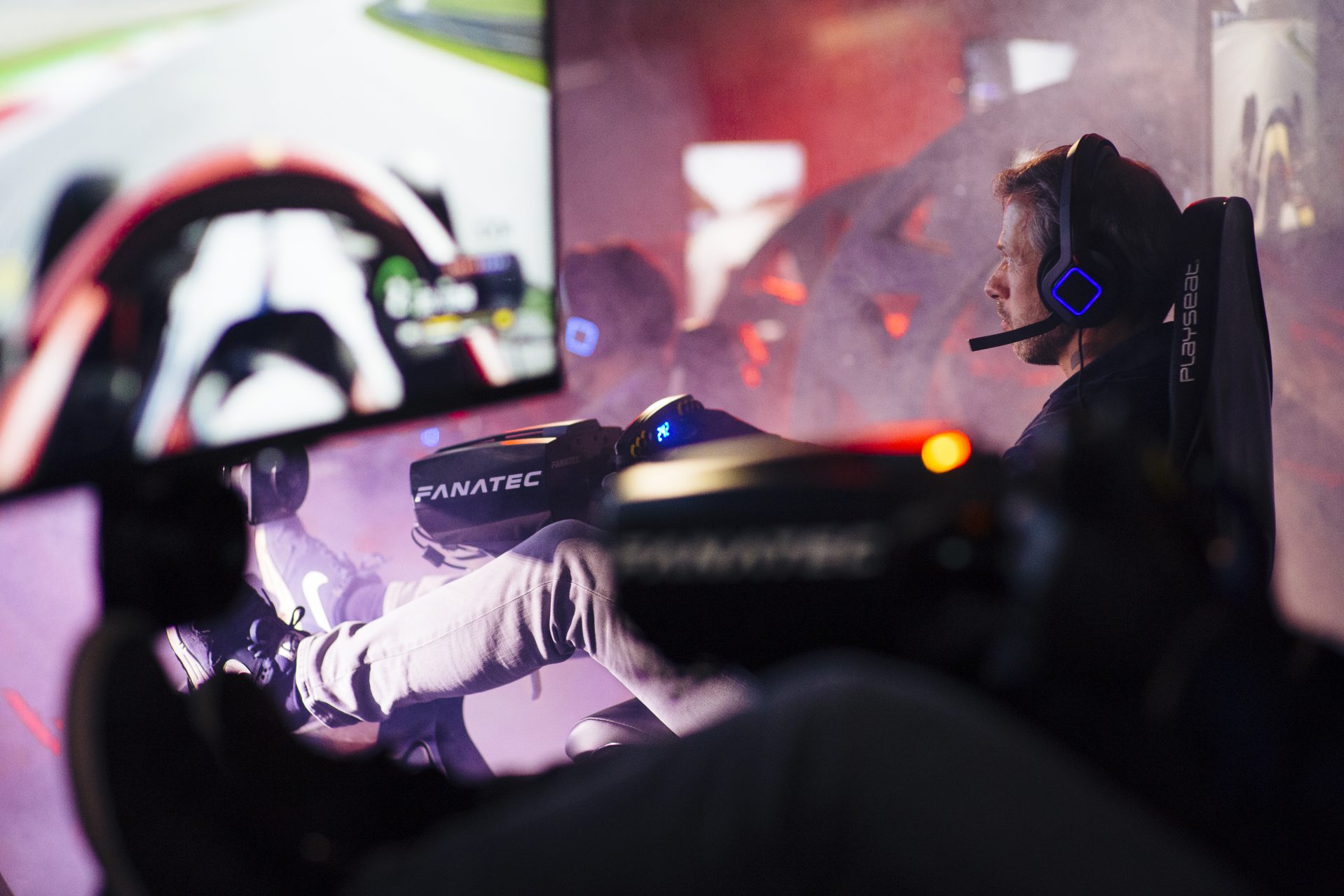 PERSONAL DATA – WHAT IS IT?
Personal data relates to a living individual who can be identified from that data. Identification can be made from the information alone or in conjunction with other information in the possession of, or likely to come into the possession of, the data controller. The processing of personal data is governed by the General Data Protection Regulation (the "GDPR").
WHO ARE WE?
Racesquare Holding B.V.
KVK 76417719
Branch number 000044209819
Raasdorperweg 189A
1175 KV Lijnden
Holding company of and acting on behalf of;
Racesquare Netherlands B.V.
KVK 76419681
Branch number 000044211546
Raasdorperweg 189A
1175 KV Lijnden
And;
Racesquare Utrecht B.V.
KVK 76421635
Branch number 000044213166
Hertogswetering 171 A Unit 184
3543 AS Utrecht
And;
Racesquare Circuit Zandvoort BV
KvK 82910332
Branch number 000049117491
Burgemeester van Alphenstraat 108
2041KP Zandvoort
And;
Circuit Park Zandvoort Beheer BV
KvK 34086022
Branch number 0000018389694
Burgemeester van Alphenstraat 108
2041KP Zandvoort
And;
Racesquare Rotterdam BV
KvK 83706925
Branch number 000049861182
Cor Kieboomplein 515
3077 MK Rotterdam
And;
Glowgolf de Kuip BV
KvK 65839897
Branch number 000034519238
Cor Kieboomplein 513
3077 MK Rotterdam
And;
Racesquare Alkmaar BV
KvK 85012009
Branch number 000051091593
Noorderkade 171
1823 CJ Alkmaar
And;
Racesquare Zwolle BV
KVK 86645390
Branch number 000052609626
Stadionplein 3
8025 CP Zwolle
These and other websites of Racesquare Holding BV, together with our merchandise shops, ticket booking sites, apps, and social channels, are part of our digital products.
Racesquare Holding BV is the overarching data controller. This means that Racesquare Holding BV decides how personal data is processed and for what purposes. By using our Digital Products, you agree to the terms in this Privacy Statement. You have choices regarding the data we collect. Consent will always be requested, and you can refuse. If such information is necessary to provide a service or product, that service or feature may be limited without your consent.
HOW DO WE PROCESS PERSONAL DATA?
Racesquare Holding BV complies with its obligations under the "GDPR" by updating personal data; by securely storing and destroying it; by not collecting or retaining unnecessary data; by protecting personal data against loss, misuse, unauthorized access, and disclosure, and by ensuring appropriate technical measures are in place to protect personal data.
Racesquare Holding BV collaborates with (technical) partners for the above, with whom Racesquare Holding BV enters into a Data Processing Agreement. These parties are mentioned below.
PRIOR SYSTEMS AND TOOLS
To collect, process, and store your personal data, we use these partners and systems:
Google Analytics
Facebook connect & Instagram
WordPress for managing our website(s)
CM Marketing platform
AWS
Adyen (Payments for Tickets)
RACESQUARE HOLDING BV PROCESSES PERSONAL DATA BASED ON THE FOLLOWING PURPOSES
We process personal data for the following applications or purposes:
To provide you with a ticket for participation at our location(s)
To contact you about special offers, events, keep you informed of news, or send you prizes or merchandise
To make suitable suggestions based on your interests
To display your (race) name on screens and scoreboards
To inform you by phone about last-minute changes to a booking
For these purposes, we adhere to GDPR regulations, where the efficiency of personal data is central. Racesquare Holding BV will only request data if it is necessary for a deployable purpose. By agreeing to our opt-in, we will ask you for at least:
First name
Last name
Date of birth
Address and place of residence
Email address
Phone number
For example, through actions, Racesquare Holding BV can add segments to your profile. When purchasing a ticket, this may involve your payment details, while with merchandise, it could be your shirt size. This can be done cross-platform.
HOW LONG WILL YOUR PERSONAL DATA BE RETAINED?
Racesquare Holding BV does not retain your personal data longer than strictly necessary. We look at the purposes for which your data was collected. We have a retention period of 24 months after your last interaction or contact with Racesquare Holding BV on one of its touchpoints, or as long as legal requirements justify the retention of your data.
GENERAL
At the bottom of the page, you can invoke the exercise of your rights under GDPR, such as access, correction, and deletion of your data. You can unsubscribe from a newsletter through the last newsletter you received. You can find our house rules for visiting our locations in our footer.
Personal data for job applications is kept by Racesquare Holding BV for a maximum of 24 months after filling a vacancy. This is to potentially inform you about new job openings.
SHARING PERSONAL DATA WITH THIRD PARTIES
Racesquare Holding BV only provides your data to third parties if necessary for the execution of our agreement with you or to comply with a legal obligation. Through separate opt-ins, you can give consent to third parties to store your data. Collaborations or Joint Ventures of Racesquare locations are mentioned in the opt-in so that it is clear which party can also receive your data.
Racesquare has a partnership with CM.com, where a separate consent can be requested on our website. More about CM.com and their privacy statement can be found at https://www.cm.com/nl-nl/app/legal/cm-com/privacy-policy/
Racesquare Holding B.V. is not responsible for the handling of the data provided by the user and consent to CM.com, nor the consequences thereof.
Racesquare Holding BV uses various targeting methods, allowing Racesquare Holding BV to offer you promotions or information, possibly with a partner but always directly on behalf of Racesquare Holding BV. Joint Venture partnerships may also offer promotions in their name. However, they will always clearly communicate how they obtained your data. This is outside the responsibility of Racesquare Holding B.V.
ANALYTICS
Racesquare Holding BV uses various tools. For example, cookies can be placed with the aim of collecting data to provide an optimal user experience. With this data, Racesquare Holding BV gains insight into the use of the site(s), and these statistics can be applied to our website(s). The information is stored on servers in Frankfurt. Google may provide this information to third parties if Google is required to do so.
Within the rules provided by GDPR, Racesquare Holding B.V. has Data Processing Agreements with the processors to maximize security and careful handling. In case of a request from the Data Protection Authority, Racesquare Holding B.V. will also provide access to this register.
By sharing on Social Media, visitors usually choose themselves for data to be transferred to the selected platform, such as Facebook or Instagram. Racesquare Holding BV has no influence on this. However, Racesquare Holding B.V. points out that when sharing on Social Media or otherwise, the user may inadvertently or without consent violate the image rights and privacy of individuals. This falls under the responsibility of the person who shares the content, never under that of Racesquare.
ACCESS AND CHANGES TO PERSONAL DATA
For questions about privacy, access, and changes to or deletion of personal data, you can send an email to: gdpr@racesquare.nl. You can find more about your rights and our obligations under My Privacy.
CHANGES TO THE PRIVACY STATEMENT
The rules regarding the protection of personal data are subject to change. There are European guidelines for this, which Racesquare Holding BV follows to the best of its knowledge and ability. Racesquare Holding BV reserves the right to make changes. Therefore, check this statement regularly.
Racesquare Holding BV informs you that every Dutch citizen has the possibility to file a complaint with the Data Protection Authority. This can be done through the following link: https://autoriteitpersoonsgegevens.nl/nl/zelf-doen/voorbeeldbrieven-privacyrechten