Cookie
Policy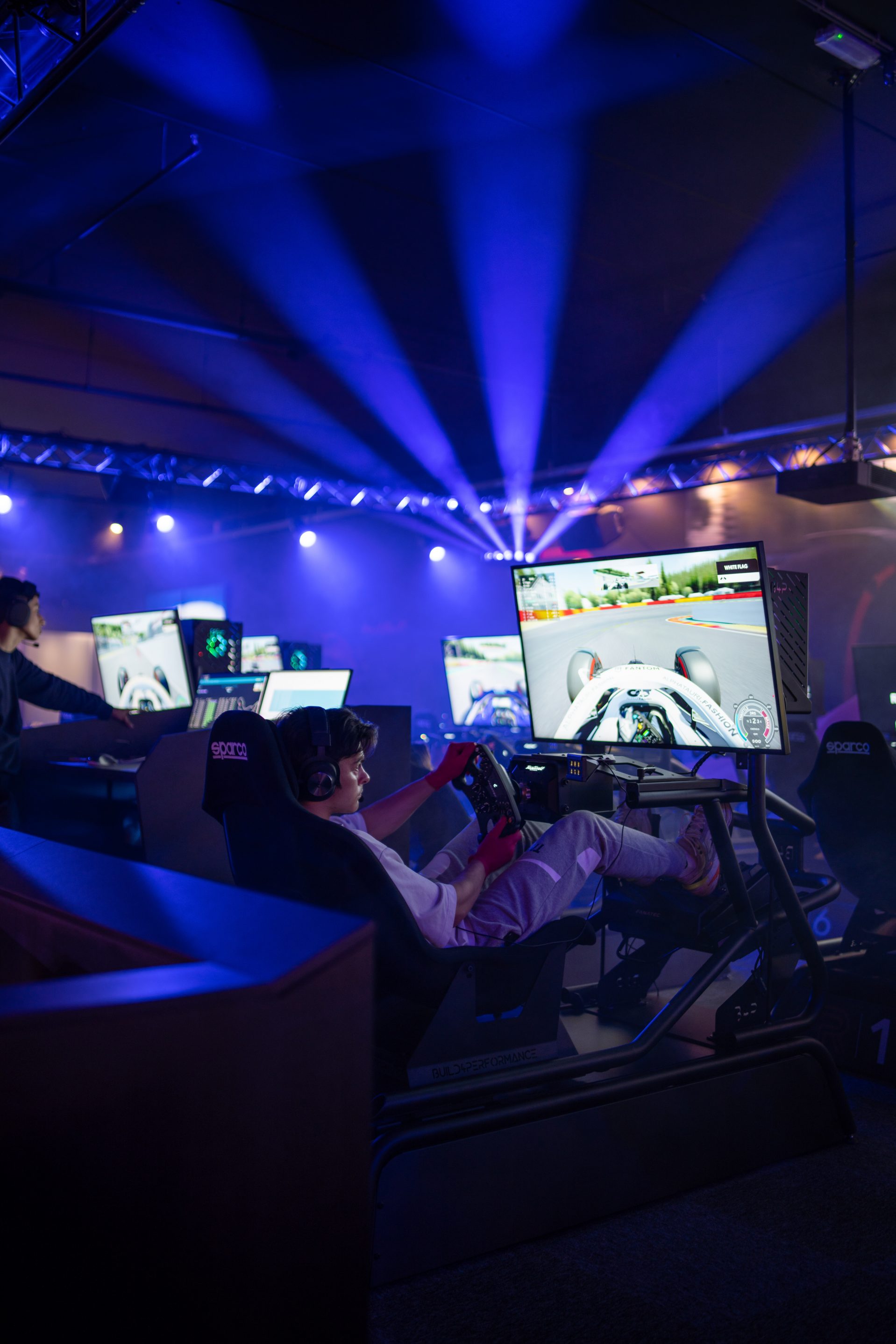 We are Racesquare Holding BV, Raasdorperweg 189 A, 1175 KV Lijnden
Acting on behalf of Racesquare Netherlands BV, Racesquare Utrecht BV, Racesquare Circuit Zandvoort BV, Circuit Park Zandvoort Beheer BV, Racesquare Rotterdam BV, Glowgolf de Kuip BV, Racesquare Alkmaar BV, Racesquare Zwolle BV.
Our websites use cookies, among other things, for:
Storing your preferences, such as language, location, the desired number of search results to display, etc.
Storing settings for optimal audio or video playback, such as the desired buffer size and screen resolution data
Offering the ability to save login credentials
Detecting abuse of our websites and services or identifying bugs
Remembering products you add to your orders during your online visit
Loading push notifications if they are enabled
Making messages shareable on your social media timeline
Statistical purposes
To determine which parts of the website are most interesting to our visitors, we continuously measure how visitors come to our website and which items are viewed the most. Racesquare uses statistical cookies for this purpose.
This allows us to make the structure, navigation, and content of the website as user-friendly as possible. The statistics and reports do not trace back to individuals.
Below, you'll find a list of cookies and parties that our sites use within this category:
ga: Registration of a unique ID on how the website is used
get: For performance measurements of the site
gid: For registration of site usage
d: For anonymous data collection
dpixel: Collecting behavioral and interaction data
DSID: For retargeting when Double Click is active on the site
Everest.g_v2: For targeted ads
Everest_session_v2: For personalized ads
gglck: For personalized ads
google_experiment_mod versions: Google Adsense experimental ads
KADUSERCOOKIE versions: Recognizing the user based on a unique ID
mc: Recognizing previously loaded pages
na-id versions: Recognizing the user after previous sessions
ouid: Recognizing the user and enabling content sharing on social media
r/collect: Sends data to Google Analytics
test_cookie: For browser and other tests
uid: Generates a unique machine ID to enable sharing
uuid: Generates a unique user ID to enable sharing
Relevant content
Our goal is to provide every visitor to our websites with information that is as relevant as possible. Therefore, Racesquare tries to adapt the content of websites as much as possible to visitor behavior.
These cookies allow us to recommend:
Interesting articles based on previously read articles
Interesting videos based on previously viewed videos
Interesting topics based on previously read topics
Advertisements
To make advertisements as relevant as possible, we use cookies to gain insight into your presumed interests based on your click behavior on our websites. Based on these interests, you can be included in certain segments, such as 'male, age category 20 to 40, married with children, interested in F1 Monaco.' You will then see different ads than the segments 'female, age category 20 to 30, unmarried, interested in travel.' For this, we use cookies from the following parties:
Google Analytics
Google Adsense
Ad exchanges
Our advertising partners on our sites can only collect information about your device, such as IP address, browser type, operating system type, and information about your click behavior, such as the pages you visit. Advertisers never receive your name, phone number, home address, or email address.
Our ads on other websites
Finally, we also use third-party cookies to display ads for our own websites and services on other websites. For example, you may see ads for Racesquare elsewhere after reading a certain number of articles on our sites. For this, we work with the following partners:
Facebook (and therefore Instagram)
Google Ad Words
Google Adsense
Social media
The articles and videos you view on our website can be shared on social media using buttons. Cookies from social media networks are used for the functioning of these buttons, so they recognize you when you want to share an article, video, or audio. Additionally, social media networks also place cookies when we integrate their content into our articles, for example, when loading an Instagram video.
For the cookies that social media networks place and the potential data they collect with them, we refer to the statements these parties provide on their own websites.
Your choices
In most popular browsers such as Chrome, Firefox, Internet Explorer, and Safari, you can determine which cookies you want to allow in the settings. In each browser, you can also choose to delete all cookies already on your computer. Please note that these settings must be adjusted separately for each browser on each device. If you choose not to allow any type of cookies in your browser, including functional cookies, this may negatively impact the operation of our websites.
Lastly, we will occasionally need to adjust the cookie policy above due to changes in our website or cookie regulations. You can always find the most recent version on this page.
If you have any questions or comments, please contact us at gdpr@racesquare.nl.