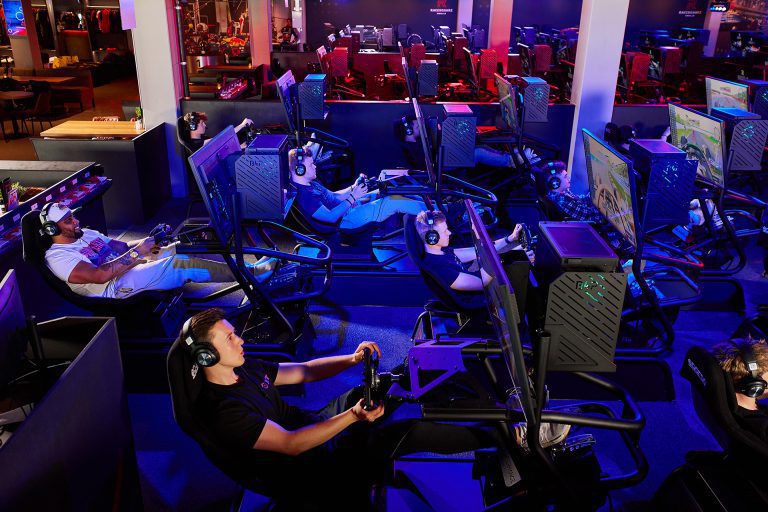 COMING BACK FOR SURE!
This was so much more fun than I expected. Fought intensively for an hour, but just didn't win. Next time!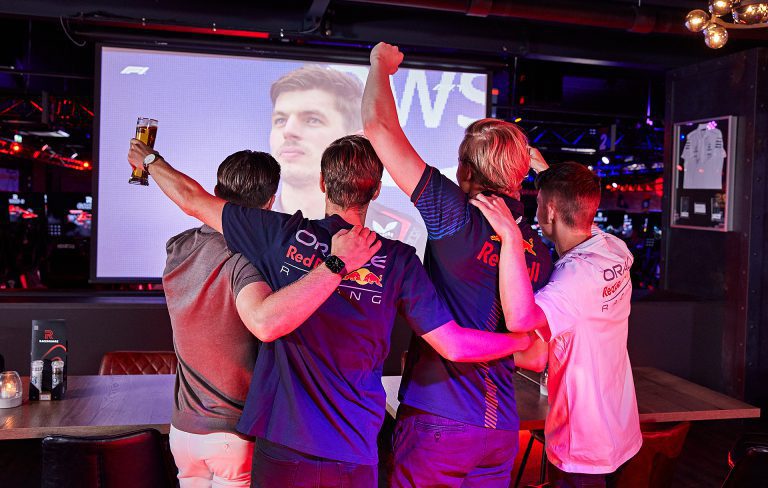 RACED AND WATCHED
Watched Max become world champion for the third time today with friends. And of course, raced in Qatar myself. It was really cool!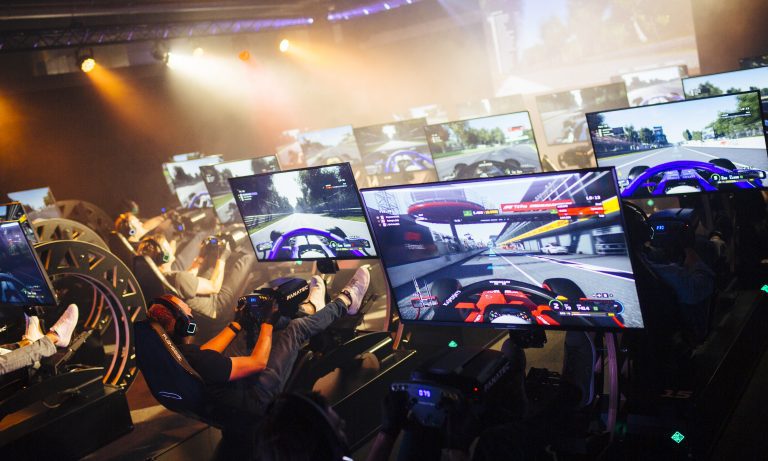 Watched Formula 1 with friends
Watched Formula 1 and drove on the same circuit with friends. Respect for Max!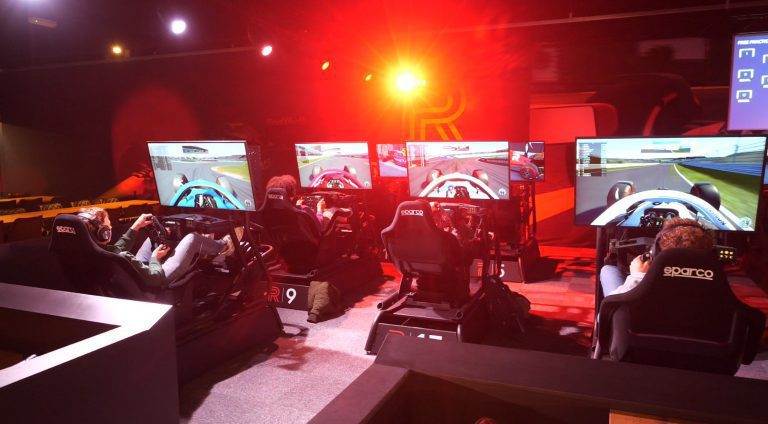 A vd Heuvel
18 January 2023
Virtual racing
We've been to Utrecht, but virtual racing at the Zandvoort circuit is extra fun!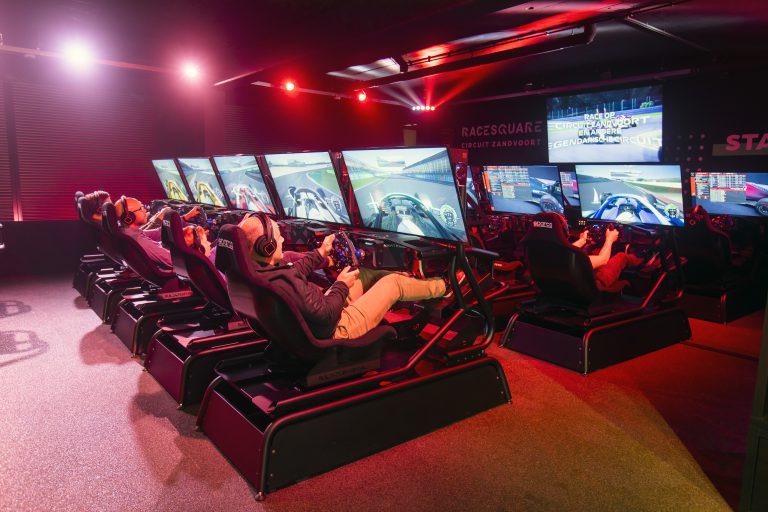 Niels Tetteroo
28 December 2022
Very cool!
Very cool to participate in an F1 race with 20 people at the same time. Cool simulators that came with a good explanation.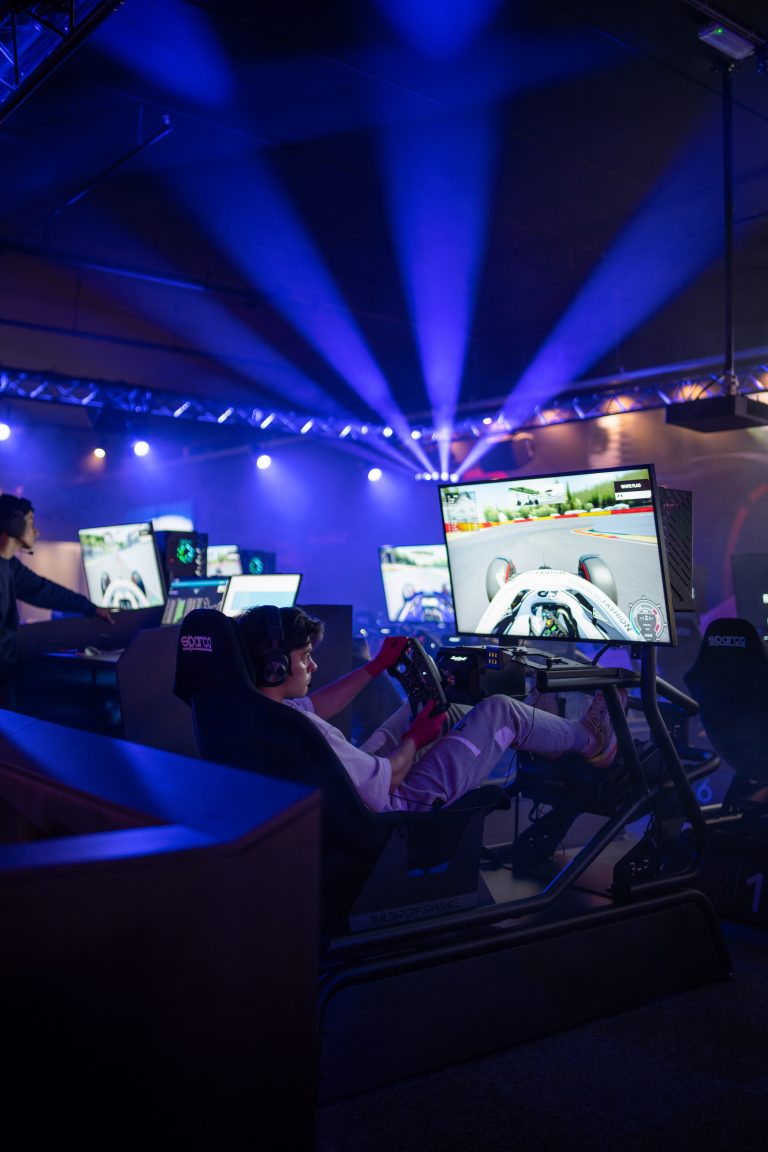 Great experience!
Super great experience with nice staff. I'll be back for more.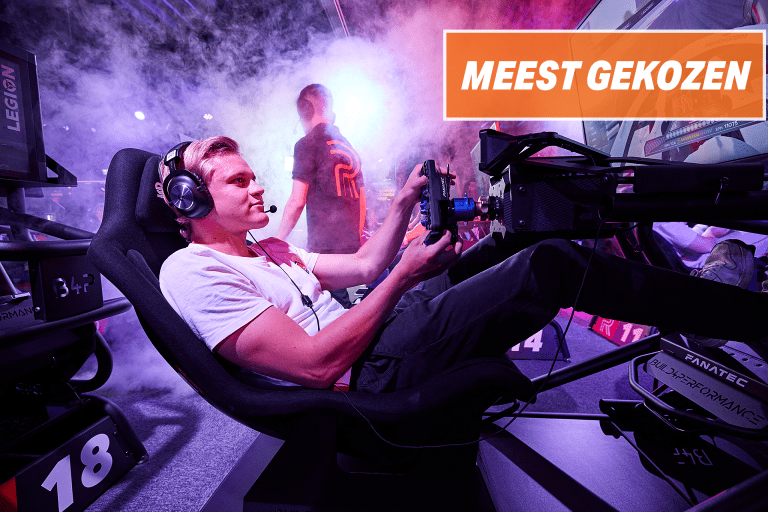 RACE EXPERIENCE
1 HOUR | € 25,-
DRIVE A FULL GP WEEKEND IN 1 HOUR
FREE PRACTICE, QUALIFICATION AND RACE
3 RACE LEVELS: SOFT, MEDIUM AND HARD
ALL F1 TRACKS
Duration: 1 HOUR
Price: € 25,-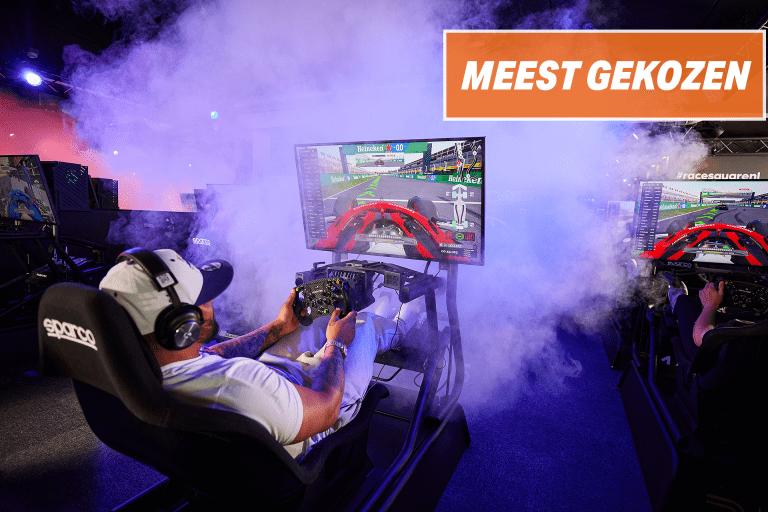 SILVER DEAL
MOST POPULAR | € 60,-
WELCOME DRINK
DRIVERS BRIEFING
RACE (1 HOUR)
PODIUM CEREMONY
DRINK WITH SNACKS
INCLUDES BEVERAGE DEAL (BEER, WINE AND SOFT DRINKS)
Duration: 2 HOURS
Price: € 60,-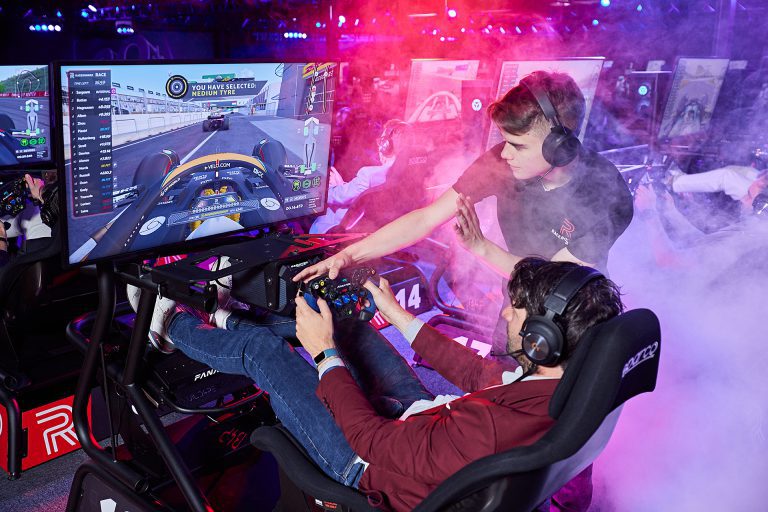 30 MINUTE RACE
30 MINUTES | € 14,-
Drive a GP-weekend in 30 minutes
Free Practice, Qualification and Race
1 racelevel: Soft (beginners)
3 tracks: The Netherlands, Austria and Italy
Duration: 30 MINUTES
Price: € 14,-
Located only 5 minutes from the train station and Waagplein, you'll find the ultimate race experience; Racesquare Alkmaar. Do you want to race against your friends or colleagues? Or drive an entire Formula 1 weekend in one hour? You can do that here! Drive your competitors off the track and watch them disappear in your rearview mirror. Communicate via the onboard radio as you race past them!
Just missed out on the podium? Time to take revenge! Convince your friends that you're the fastest either on track or at the bar!
Are you ready?
Boardroom
60 Sims
FOOD COURT
Groups up to 250 People
Formula 1 race experience
The race takes place in a high-end Formula 1 simulator. They're equipped with the latest technology and are designed to give the best Formula 1 experience. You can select the most beautiful Formula 1 circuits.
Are you racing alone, with friends or with a large group? You can reserve one or more seats. Would you like your very own race square? You can reserve an entire grid! Just like in F1, the grid has room for 20 drivers.
At your own level
At Racesquare, we take everyone into account. For example, you can choose the type of race depending on your group. We have the soft race for beginners, the medium race for drivers who are familiar with simulation racing and the hard race for the real experts. Besides difficulty, the races also differ in experience. For example, during a medium or hard race there is a chance of rain, while during a soft race the sun often shines. Do you prefer not to switch gears yourself? We've got you covered!
F1 racing in Alkmaar
Alkmaar shows us almost every week that they how to play top level soccer. Racesquare brings the number two national sport to the city! Especially for race fanatics from Alkmaar and the surrounding area, we have set up the ultimate race experience with three grids to compete against each other. Claim your spot and battle your friends!
Visitor information
Opening hours:
Tuesday-Friday from 12:30-23:00
Saturday-Sunday from 10:00-23:00
(We are open on Mondays during the holidays)
Address:
Noorderkade 171
1823 CJ Alkmaar
(Take a hard left turn at the Mediamarkt inside the Ringers Shopping Center to find us!)
Phone: 0851304335
Email: alkmaar@racesquare.nl