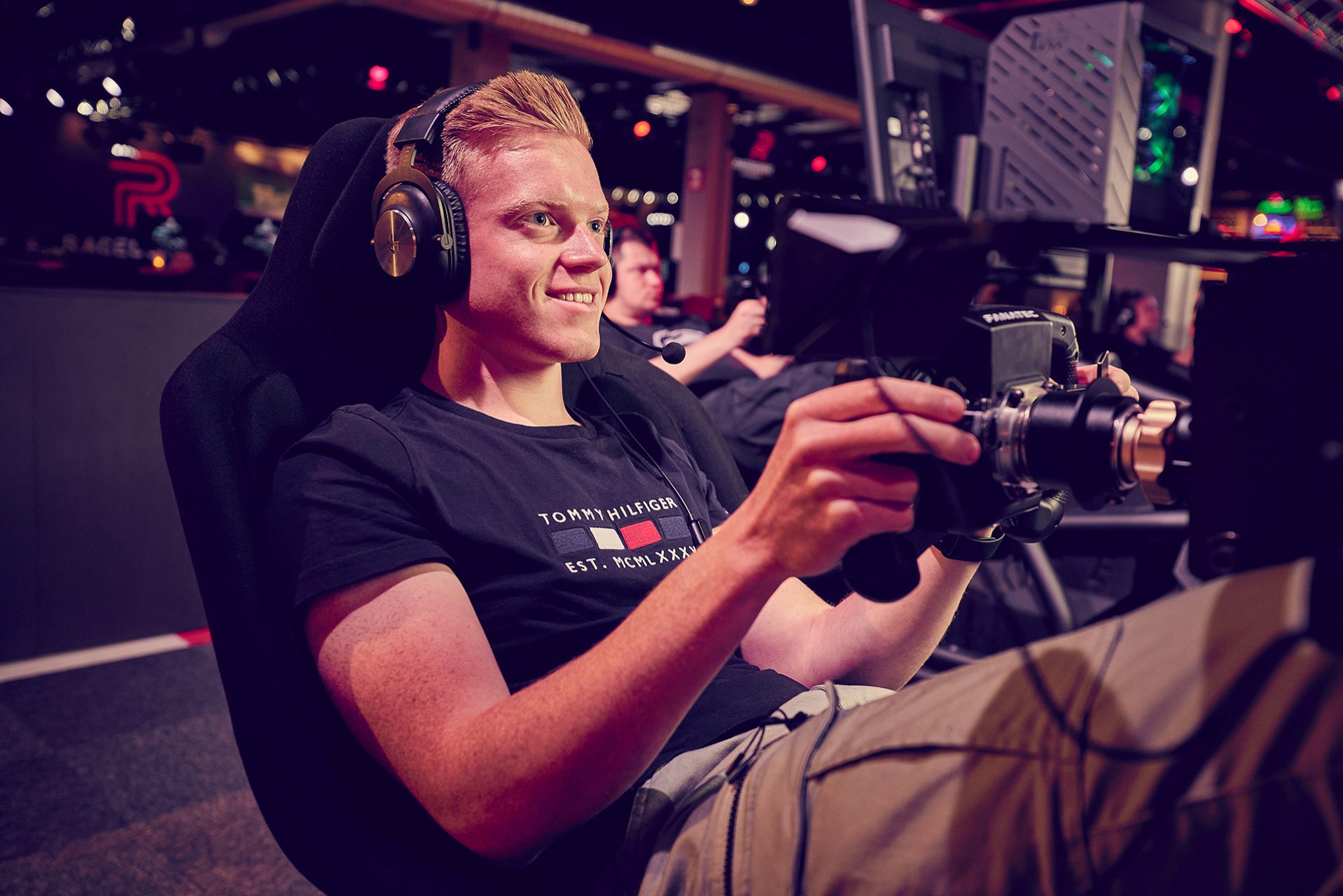 RACESQUARE ALMERE
COMING SOON!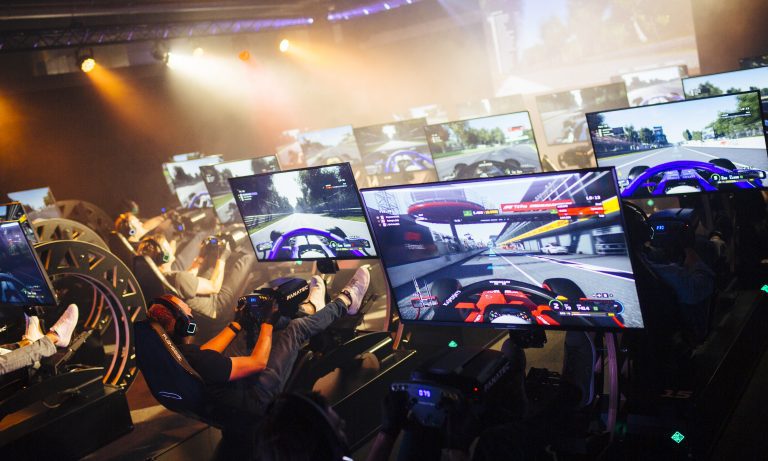 Watched Formula 1 with friends
Watched Formula 1 and drove on the same circuit with friends. Respect for Max!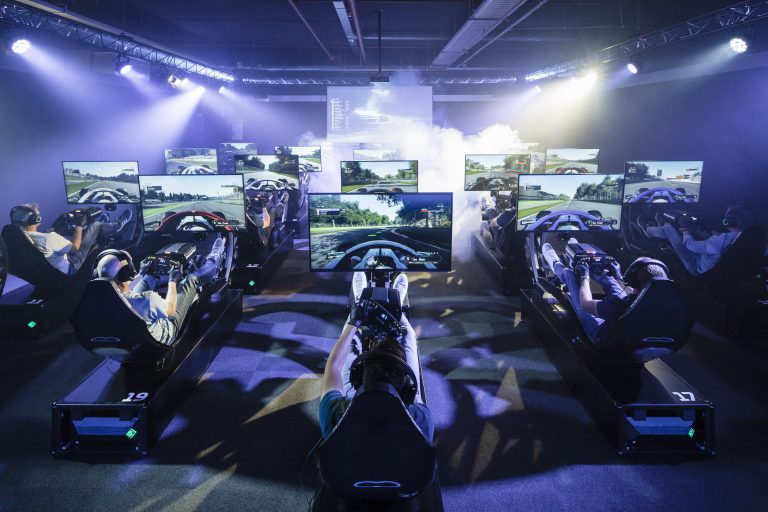 Successful party
Very nice part of a successful bachelor party! We'll be back soon, but without 'Bride-Barry'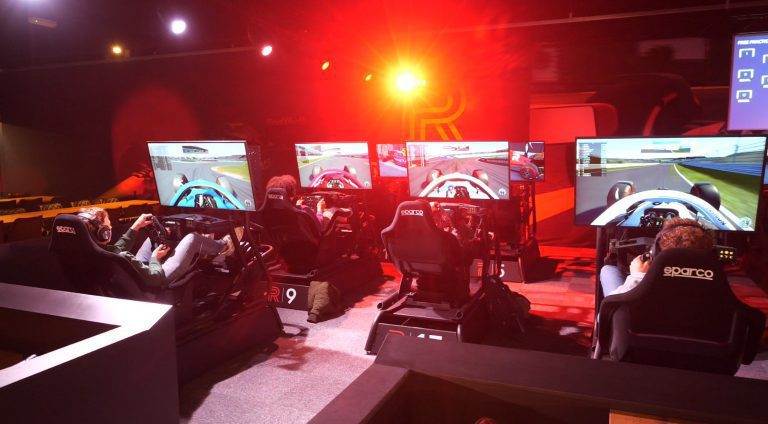 A vd Heuvel
18 January 2023
Virtual racing
We've been to Utrecht, but virtual racing at the Zandvoort circuit is extra fun!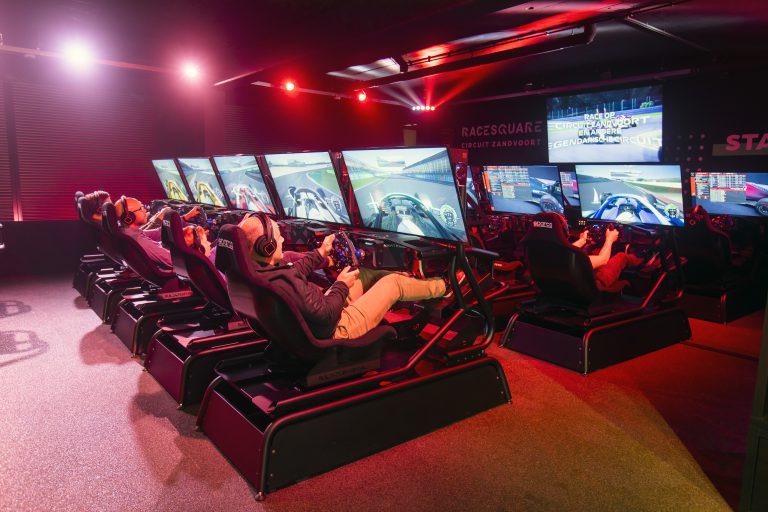 Niels Tetteroo
28 December 2022
Very cool!
Very cool to participate in an F1 race with 20 people at the same time. Cool simulators that came with a good explanation.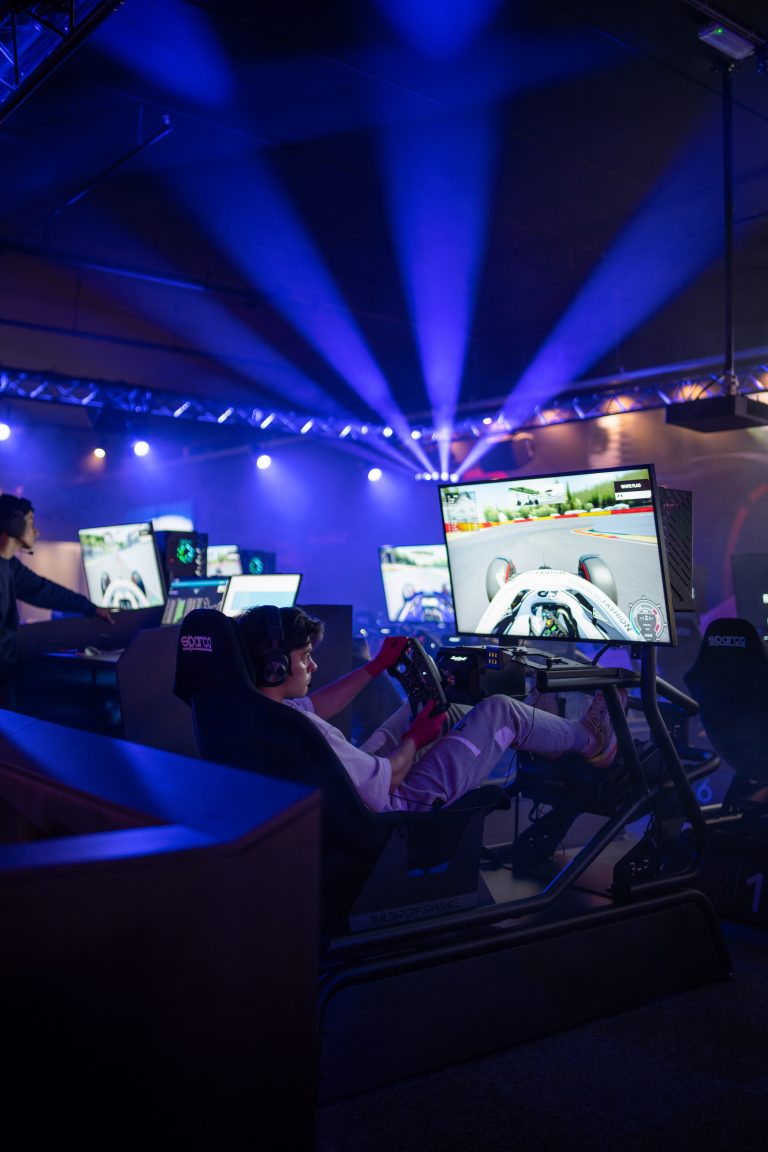 Great experience!
Super great experience with nice staff. I'll be back for more.
Racesquare Almere
Racesquare, the place to experience being a Formula 1 driver virtually is opening a new racegrid in Almere in September. Here, you and up to twenty friends, colleagues, or family members can race on the most beautiful circuits.
Racesquare has partnered with Bowling Almere, the leading leisure center in Almere and its surroundings. In addition to offering bowling, Bowling Almere provides space for Glowgolf, pool billiards, arcade games, and now introduces simracing. In short, for the ultimate outing in Almere you should come here.
To stay updated, subscribe to our newsletter and follow our social media channels.
If you want to reserve a unique company outing, bachelor party, or team event in advance, please request information using the form below.
See you soon at Racesquare Almere!
Address: Trekweg 31 1338 GA Almere
Phone: +31 851306331
Email: almere@racesquare.nl
Fill in this form to receive a quote for your business event. You can also reach us during office hours via +31851306333